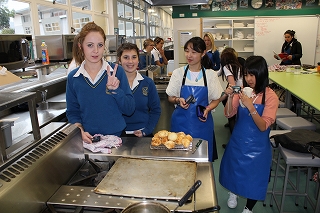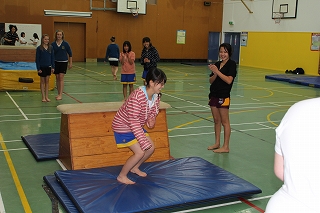 Two photos on school activities are posted above.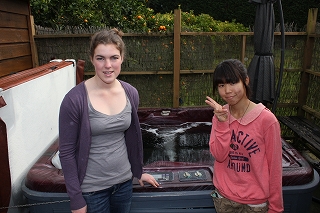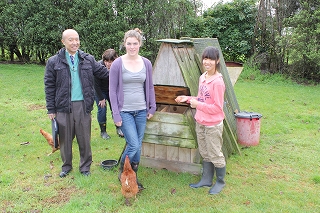 Let us share afterthought about homestay experience. We appreciate their hospitality to extend warm friendship to us. Host families are the most integral part of the program. Without them, none of our experiences would have happened. They are AAA host families. Incredible! We own them to our huge success.
From our past experiences, we easily guessed that it was not easy for our students to open up to their host families no matter how kind and warm they were and no matter how many times they had hosted before. My personal experience said so.
Our students kept a journal before going to bed every single day. We checked it. Nobody had a difficult time at homestay. All of them said that they had a good time. Let us list what they did during their stay: shopping, horseback riding, bowling, teaching Japanese language and culture, cooking Japanese food, watching TV & movies, knitting, playing basketball, chatting, and many more. From an English perspective, it was a good practice for them to use practical English.
We had a chance to visit all 20 host families either after school or on weekend. We chatted with them while some host families invited us to their dinner, which was exorbitantly fantastic. We witnessed how brilliant they were!
Lastly, our parents and guardians were relieved to see photos with host families and glad to hear how fabulous they were. We like the fact that they are in touch with host families while showing great appreciation. We wish this friendship to be everlasting.