Hello. I'm Jodai, responsible for Toyonaka Senior High School's Global Studies and SGS.
This time, I let the students who attend Toyonaka Senior High School's Global Studies (called Gurosuta in the school) express their resolutions to all the members (excluding the 12th graders).
I can tell you that the students participating in Toyonaka Senior High School's Global Studies couldn't decide to join the class without considerable resolution because they would have to give up their club activities very badly.
Under these circumstances, their presentations were so good that they inspired other students. (It was in Japanese, this time.)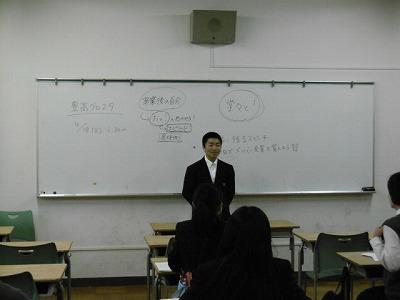 Every student told his/her story about what brought him/her here, and what he/she wanted to be through these activities.
Some students spoke of their keen desire to change themselves after experiencing failures and setbacks.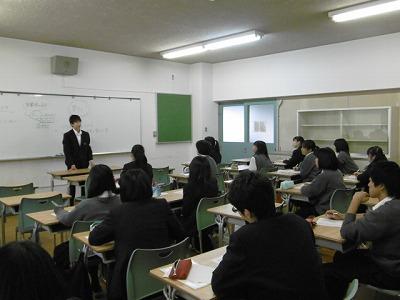 The students who listened to other students' presentations, wrote about what impressed them most from their speeches.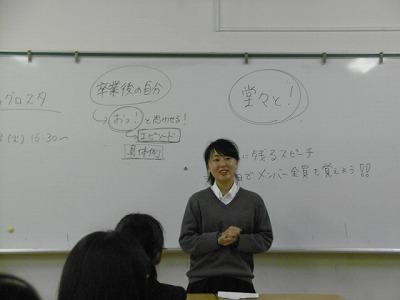 (A tenth grade student)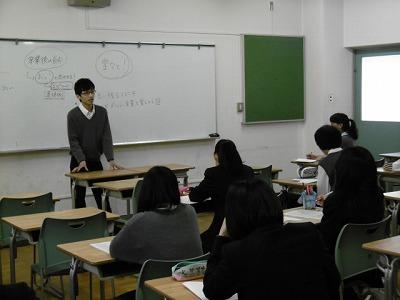 (A 11th grade student)
The debate session will finally start next time.