Hello.
I'm Jodai, a teacher of English responsible for Toyonaka Senior High School's Global Studies and Super Global Seminar (SGS).
Today, I will report the first SGS.
(It was actually held one month ago, though.)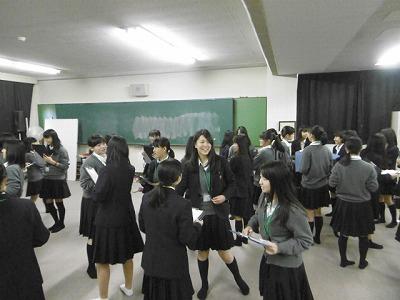 In the SGS, students basically hold "impromptu (parliamentary)" debates in English.
This time, as a warming-up, they used an ice breaking first to get to know each other as well as to open up to each other. Speaking in Japanese was strictly prohibited.
First, I randomly distributed a numbered card to each student and instructed them to look for a partner who had a card with the same number.
This was to encourage them to call out to find their counterparts.
After finding their counterparts, students held interviews each other so that they were able to know about their partner as much as possible. Of course, in English.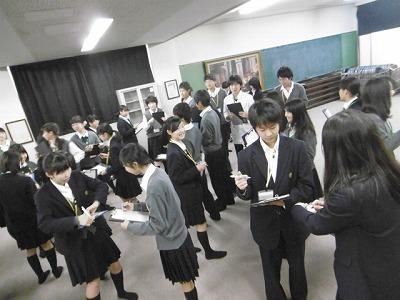 Based on the information through the interview, students introduced their partner.
You'd think it's enough, but of course, in English.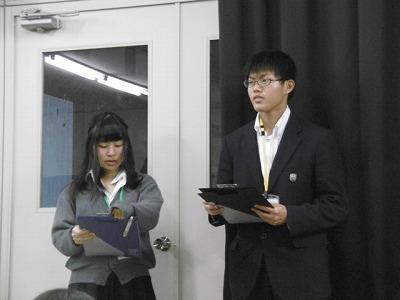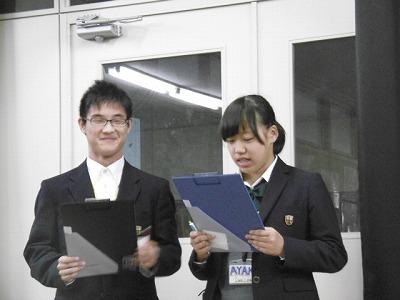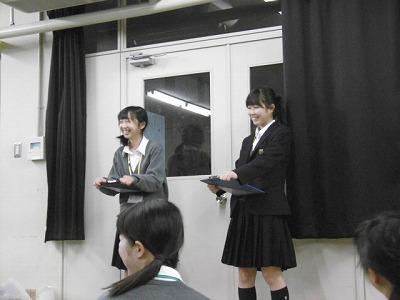 I believe this exercise provided students with a good opportunity to know each other quite well.
Next time, we will also have a preparatory session for a debate, which is a lesson about "vocalization" by Ms. Teshirogi, a music teacher whom our school should be proud of.